You may enjoy the following websites to support your child's learning at home.
Great Apps for Literacy
Teach Me Kindergarten
- focuses on sight words, phonics, addition and subtraction.
Pocket Phonics
- trace letters, pronounce the letter sound and build words.
Bob Books
- The classic stories with some interaction nice books for work on cvc words.
Word Wizard
- create and read words
I like books
- read simple books, autoplay book and record yourself reading.
Storia
- Wonderful stories recorded
Book Creator
- Nice App for writing own books


Other Literacy Resources:
Starfall: www.starfall.com
Fundations Unit 1: http://www.esmonline.org/files/1320620/img089.pdf

Fundations Alphabet Cue cards and Sounds Practice: http://www.showme.com/sh/?h=R5kQwrI
ABCya.com:
www.abcya.com/kindergarten_computers.htm
Apps for Math
Counting Board
- uses a 100 chart. Great for practicing counting and skip counting.
Montessori Numbers
- teaches foundational place value skills.
Park Math
- Three learning levels. Practice counting, addition, subtraction, sequencing, and patterning.
Apples in Hour Hands
- Teaches time (not in Kindergarten curriculum but a fun app.
Other Math Resources:
Math Games: www.mathgames.com/kindergartenIlluminations: illuminations.nctm.org/Default.aspx

Khan Academy: www.khanacademy.org/
Apps for Science
Animal Kingdoms - mammal, reptiles, birds and their characteristics
Barefoot Atlas
Science 360 - National Science Foundation's images and videos
Apps for Art and Music
ABC Music - introduces kids to musical instruments from around the world.
DoodleBuddy - creative drawing
Sketchio - Easy drawing
Follow us on Twitter at: @lmcmahon89
Powered by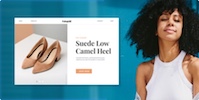 Create your own unique website with customizable templates.